Outdoor Waterpark Fun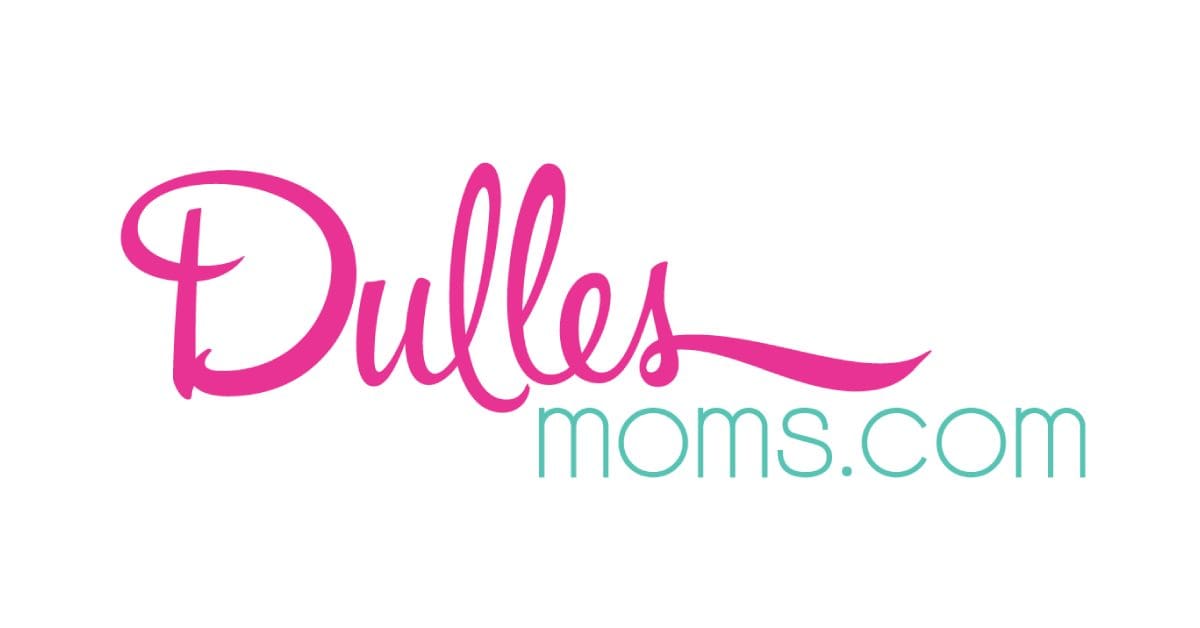 ---
Wave pools, slides, lazy rivers, and more! Check out all these opportunities to cool off this summer at a waterpark:
---
Water Mine Family Swimmin' Hole
Reston, VA (~10 m from Dulles Airport)
Pete the Prospector may not have struck gold at the Water Mine, but his loss is your family's gain! At the center of this old-western-themed park, surrounded by tubing on Rattlesnake River, is Pete's Craggy Mountain, boasting twin water slides. There are plenty of water creatures in the open swim area to climb on, and Tenderfoot Pond is perfect for the smallest explorers with its pint-sized slides and gentle fountains. Plus, don't forget to check out the new multi-story water slides, sprayground, and climb-on structure!
---
Volcano Island Waterpark
Algonkian Regional Park • Sterling, VA (~10 m from Dulles Airport)
Discover paradise among tropical foliage, grass hats, and a mighty waterpark volcano at Volcano Island Waterpark! Located inside Algonkian Regional Park, visitors of all ages will find many ways to cool down and soak up summer! Multiple slides, including a 230-foot open, 170-foot closed, and even a tree stump slide, means fun for guests of all ages! Splash under the 500-gallon dumping bucket, or check out the splash pad and Neos game!
---
Atlantis Waterpark
Bull Run Regional Park • Centreville, VA (~15 m from Dulles Airport)
Swim, splash, and soak up summer at Atlantis Waterpark! With tons of fun features, great food, and activities, this "lost" island subcontinent-themed park is perfect for water lovers of all ages! Inside Bull Run Regional Park, visitors will discover Greek architecture, mermaids, and more amongst a 1,000-gallon dumping bucket, 230-foot open slide, and waterfall!
---
Ida Lee Waterpark
Leesburg, VA (~17 m from Dulles Airport)
Families will find Ida Lee Waterpark (AV Symington Aquatic Center) an oasis for swimmers of all levels and ages! Relax in the 600-foot lazy river, go for a lap in the 25-yard lap pool, or get wet underneath a dumping bucket! With great slides, a beach area, and a concession stand, this community waterpark also features multiple pools of varying depths for everyone to enjoy. Little ones will love the baby pool, water fountains, and bubblers, while older children will enjoy crossing features found amongst the floating snake and alligator!
---
Signal Bay Waterpark
Manassas Park, VA (~17 m from Dulles Airport)
Signal Hill Park is home to 27,000 square feet of thrills known as Signal Bay Waterpark! So cozy up in the lazy river or shoot down a water slide or cannon! Little ones will love the soaking mushroom, frog slide, and palm trees within this Manassas Park oasis!
---
SplashDown Waterpark
Manassas, VA (~20 m from Dulles Airport)
Splish-splash into summer at SplashDown Waterpark! Whether you want to relax in the lazy river, soar down the 4-story water slides, or soak up some fun in the bubblers, you'll find a little bit of everything inside this family-friendly destination! Children will find interactive slides and spray fountains in the Sandcastle Kids Kove, along with tons of sand at Big Kahuna Beach! Take a spin down the Tropical Twister waterslide, or have a go down one of the cannonball slides!
---
Ocean Dunes Waterpark
Upton Hill Regional Park • Arlington, VA (~20 m from Dulles Airport)
Soak up summer and cool off! Located right inside Upton Hill Regional Park, this rustic beach-like destination is full of great attractions that will delight and amuse the whole family! Find both open and closed water slides amidst waterfalls, dunes, and squirters, perfect for those seeking a little relaxation and adventure! In addition, the 500-gallon dumping bucket serves up tons of excitement alongside fountains and platforms!
---
Great Waves Waterpark
Cameron Run Regional Park • Arlington, VA (~30 m from Dulles Airport)
Splash into a summer of memories at Great Waves Waterpark! Located inside Cameron Run Regional Park, Great Waves features a giant splash pad, tube slides, and a massive wave pool perfect for body surfing, there are plenty of ways to soak up endless hours of fun! Little ones will enjoy cooling off in the Kids Zone, a special place with a rockslide and waterfalls!
---
Waterworks Waterpark
Woodbridge, VA (~30 m from Dulles Airport)
Plan a day or week of splish-splash fun at Waterworks Waterpark, located inside Andrew Leitch Park! Find tons of family-friendly slides, a 2-level wading pool, and obstacles for guests of all ages! Rent a pavilion or relax in a shaded cabana to enjoy all that summer offers! The full-service snack bar is the perfect mid-day stop to fuel up before getting wet under the tumble buckets or trying out the fun and challenging jungle walks!
---
Franklin Park Pool
Purcellville, VA (~30 m from Dulles Airport)
Find plenty of fun in the sun as you soak up summer at the Franklin Park Pool! This outdoor water destination is ideal for families with littles of all ages as it not only features a large lap pool but child-friendly areas too. So get soaked under the spraying mushroom, slip on down the waterslide, and try your luck hopping across green floating lily pads or logs! Don't miss the new Franklin Park Splash Pad, which can be found within the Franklin Park Pool grounds. This additional water feature boasts a fun farmhouse theme, spraying sunflowers, frogs, fish, and more!
---
Waterpark
Bohrer Park • Gaithersburg, MD (~30 m from Dulles Airport)
Take a dip in the pool at the waterpark found inside the 75 acres of Bohrer Park, a Gaithersburg, MD, family attraction! Since 1990, this summertime destination has been used by families and loved by all! For those 48 inches and taller, a double water slide sits at 250 feet long and corrals you right into the main pool, which resembles an island resort, with palm trees and all! Children 54 inches and under have their own splash pool, complete with flume slides and Black-Eyed Susan and Blue-Heron play features!
---
Pirate's Cove Waterpark
Pohick Bay Regional Park • Lorton, VA (~36 m from Dulles Airport)
Treasures, sun, and sand await ye' mateys at Pirate's Cove Waterpark! As the largest pirate-themed waterpark in Lorton, VA, visitors will discover kid-friendly water slides and a 300-gallon dumping bucket among water-spraying palm trees! Located inside Pohick Bay Regional Park, Pirate's Cove also features a tot pool for the littlest of pirates and the enticing "Buccaneer Beach," a great place to dig for treasure and relax!
---
Hurricane Harbor
Six Flags America • Upper Marlboro, MD (~49 m from Dulles Airport)
Even though Six Flags IS known as an amusement park of thrill rides, Hurricane Harbor is the place to beat the heat and have some wet fun! Visitors over 48 inches can experience the thrills of the six-story Bonzai Pipelines, the four-story Halfpipe, the curvy Paradise Plunge, the 132-foot tunnel funnel Tornado, and much more. Take a rafting adventure with multiple passengers or chill in the lazy river and wave pool. There are mini slides and plenty of other watery things to do at Buccaneer Beach for the little ones.
---
Chesapeake Beach Waterpark
Chesapeake Beach, MD (~66 m from Dulles Airport)
Located less than an hour from Washington, DC, Chesapeake Beach Waterpark offers a beach-like atmosphere complete with eight water slides, the Dreamland Lazy River, a lagoon, a kid's activity pool, fountains, waterfalls, Beachcomber Grill, and more! The waterpark offers slides for all ages, and the best part is — kids aged two and under are admitted free!
---
Soak City
Kings Dominion • Doswell, VA (~89 m from Dulles Airport)
In recent years, Kings Dominion completed a massive expansion of its waterpark, Soak City! Thrill levels are ranked on a scale of one to five, from low to aggressive. Most thrilling is the new Aqua Blast, where riders spiral through 449 feet of closed tube slide that includes four intense 360-degree loops. High thrill, floor-dropping, free-fall Paradise Plunge is another new addition.
Then, of course, there are your typical waterpark inclusions, like the wave pools, lazy river, and waterslides, plus several other exciting attractions. Soak City Splash House is probably the largest water playground you will ever see, featuring more than 50 water attractions and obstacles. Lil' Barefoot Beach and Splash Island are just for tots and have splash pads, small slides, cascading flowers, water shooters, and more.
---
Hersheypark
Hershey, PA (~125 m from Dulles Airport)
This chocolate-themed family theme park will be a blast whether you're a Jolly Rancher or a Hershey's Miniature, and the waterpark lives up to the rest of the park's reputation for being super sweet! If you are a slide-loving adventurer, head to the Coastline Plunge for twisting slides like the Hydro, Pipeline, Riptide, Surge, and Vortex. Check out East Coast Waterworks, Shoreline Sprayground, and Sandcastle Cove for water playgrounds. Finally, chill out at Bayside Pier, the Shore, and the Intercoastal Waterway.
---
Massanutten Resort
McGaheysville, VA (~130 m from Dulles Airport)
Massanutten Resort is famous for more than its snow tubing, skiing, and snow sports; it's also a sought-after destination for its outdoor and indoor waterparks! On a hot summer day, check out Rockingham Racer to see who can slide down 40 feet the fastest. The whole family will love the activity pool, especially the challenging floating crosswalk obstacle. Then relax at White Caps "beach," where three-foot waves will keep you cool all day. Inside, you'll find tube slides, body slides that start 39 feet up and are over 250 feet long, the frog pond for younger ones, Blue Ridge Rapids, Shenandoah Hot Springs, and more!
---
Duke's Lagoon
Dutch Wonderland • Lancaster, PA (~143 m from Dulles Airport)
Dutch Wonderland is "A Kingdom for Kids!" Designed for families with small children, the entire park is full of endless possibilities for amusement and joy. Duke's Lagoon is no exception. This water playground features a multi-level water play platform, kid-friendly slides, spray nozzles, fountains, tipping cones, and a dumping bucket.
---
Water Country USA
Williamsburg, VA (~159 m from Dulles Airport)
You haven't been to a waterpark until you've been to Water Country USA! It's a wet and wild adventure park for visitors of all ages, from curious toddlers to thrill-seeking teens to adults who want to relax. There are eleven exhilarating rides and slides in the park, including Vanish Point, where you drop straight through the floor, Colossal Curl, where you ride a wave up on the wall, and several entertaining water playgrounds designed especially for small children. If lazy rivers, wave pools, and cabanas are more your speed, they have all of those too.
---
Sesame Place
Langhorne, PA (~186 m from Dulles Airport)
Enjoy some wet fun with the whole Sesame Street gang! The waterpark at Sesame Place is nothing short of a little kid's paradise. Some of the attractions include Bert and Ernie's Slip and Slide, Big Bird's Rambling River, Slimey's Chutes, and the Count's Splash Castle, among many other exciting forms of water-based entertainment. Because the entire park was designed for children, there are many slides, pools, and playgrounds that are the perfect size and thrill level for little ones.
---
Disclaimer: Events/opportunities are curated from public sources and are subject to changes/cancelations that might not be reflected on DullesMoms.com.
Keywords: #NOVAWaterParks, sprayground, spraygrounds, spray ground, spray ground, spray-ground, spray-grounds, splashpad, splashpads, splash pad, splash pads, splash-pad, splash-pads, fountain, fountains, water playground, water playgrounds, water play ground, water play grounds, pop up water, pop-up water, outdoor, free, waterpark, waterparks, "water park", "water parks", water-park, water-park, water-mine, "water mine", watermine, swimmin, swimmin', swimming, lion, lions, "splash-down", "splash down", mine
Disclaimer: Events/opportunities are curated from public sources and are subject to changes/cancelations that might not be reflected on DullesMoms.com.